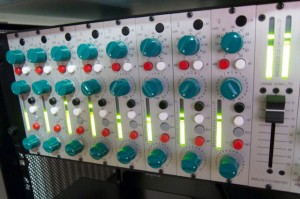 Every track is treated with meticulous attention to detail and a unique approach in order to maintain energy and dynamics. A combination of world class analogue outboard gear and plug-ins from Sony Oxford, SSL+ more will be used to make your audio sparkle. We are committed to sonic quality therefore our pricing is based on track count and allows for enough studio time for the mix to sound full and complete. All prices include VAT.
The online mixing service is run by Adam Diamantides, Sonicworld's resident music producer and engineer. Adam has a ten years of studio experience and has mixed tracks spanning a large variety of genres.
Online Mixing can be purchased through our shop where you can pay securely using with a debit or credit card via PayPal.
Audio Examples