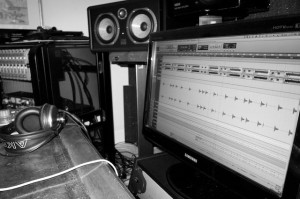 All mixes present a unique challenge and require a unique approach. There are many techniques for mixing a record and using a formulaic approach does not work. Adam Diamantides, Sonicworld's in house mix engineer, as ten years of studio experience and has worked projects spanning a large variety of musical genres.
Good equalization, audio level compression, are vital in the mixing process. A variety of high quality analogue and digital precision equalizers and compressors breath life and warmth into mixes.
With a large variety of top class plugins, Sonicworld's studio is versatile having all of the necessary tools to produce creative mixes with a unique sound.
Sonicworld's in house recording studio runs a Pro Tools HD system with a variety of plugins and outboard gear from:
SSL
Crane song
Avalon
Joe meek
Sony Oxford
more