Recording Studio – Devon, UK
Based in the heart of Devon, Sonicworld Recording Studios is committed to sonic excellence. The studio was built to the highest specification providing a combination analogue warmth and Pro Tools HD digital dexterity.
Accurate monitoring is achieved with the mastering grade Crane Song Avocet studio monitor controller combined with renowned Focal, Yamaha and Genelec studio monitors. At Sonicworld what you hear is what you get.
Learn More
Online Studio Services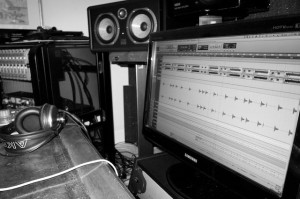 Sonicworld's online recording studio services offer an affordable way to have your music mixed and mastered from anywhere in the world.
Online services are priced on a per track basis making it easier to manage costs and stay within budget.
You can purchase online mixing and online mastering from this website by visiting our shop. All payments are secure and run through Pay Pal.
Visit the Shop